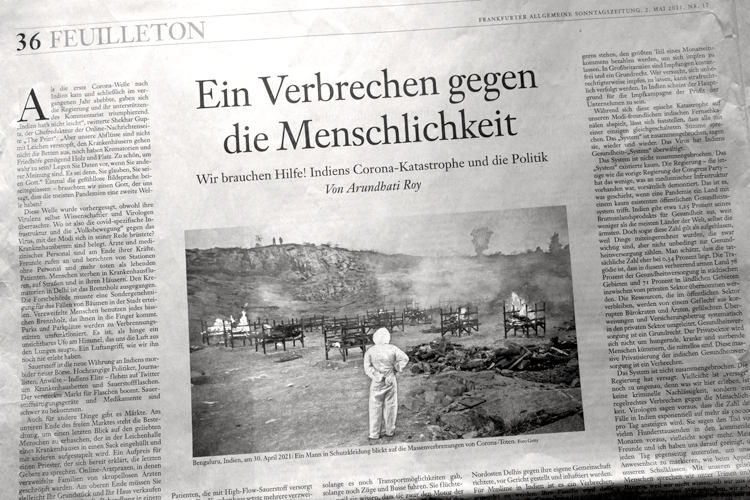 "
…
There are markets for other things, too. At the bottom end of the free market, a bribe to sneak a last look at your loved one, bagged and stacked in a hospital mortuary.
A surcharge for a priest who agrees to say the final prayers. Online medical consultancies in which desperate families are fleeced by ruthless doctors. At the top end, you might need to sell your land and home and use up every last rupee for treatment at a private hospital. Just the deposit alone, before they even agree to admit you, could set your family back a couple of generations.
…
This time around, although there is no national lockdown, the workers have left while transport is still available, while trains and buses are still running. They've left because they know that even though they make up the engine of the economy in this huge country, when a crisis comes, in the eyes of this administration, they simply don't exist. This year's exodus has resulted in a different kind of chaos: there are no quarantine centres for them to stay in before they enter their village homes. There's not even the meagre pretence of trying to protect the countryside from the city virus.
These are villages where people die of easily treatable diseases like diarrhoea and tuberculosis. How are they to cope with Covid? Are Covid tests available to them?
Are there hospitals? Is there oxygen? More than that, is there love? Forget love, is there even concern? There isn't. Because there is only a heart-shaped hole filled with cold indifference where India's public heart should be.
…
No, India cannot be isolated. We need help.
"